About Animoplex
Animoplex was formed in 2015 as a way to give back to the motion community. Through educational content and community engagement, it aims to supply energy and excitement to motion designers and animators at all skill levels. It's become a labor of love and a meaningful way to contribute new techniques and ideas to the creative industry.
How It Began
Animoplex was created as an online platform that would be home to unique tools and training for motion designers. The goal is simple; to educate and inspire other animators. It was founded by Parker Young and serves as home to his many experiments and motion work. Over the years, it has grown from a side project in between freelance work to a much larger focus that consumes nights and weekends on a regular basis. Animoplex continues to expand, serving as a constant source of creative inspiration and new ideas.
A Little History
As a teenager growing up in Appalachia, I had an abundance of free time and unlimited access to beautiful countryside. These helped cultivate early curiosity for amateur film projects, photography, and video production. The summers were packed with filming short videos and practicing my editing technique. I attended college at Full Sail University in Orlando, and these casual interests quickly evolved into tangible post production skills and motion design experience.
The next 7 years were spent in Orlando, Florida freelancing with major clients on live event graphics and large-format projection mapping. These amazing opportunities allowed me to create immersive content for large audiences and learn efficient production workflows. A typical event would required me to design and develop visual stories for a massive projected screen, while production teams added lighting and sound to complete the viewer's experience.
After years of experience building motion and production templates from the ground up, I had a desire to share some of the knowledge acquired over the years. Free time was quickly diverted to creating content and sharing it with others. But I needed a creative place for all of this content, a personal portfolio was too specific. Animoplex was chosen as the name to represent the brand, giving it a classic and unique feel. A website was created and the videos haven't stopped uploading since!
Seattle + Microsoft
In 2016 my partner and I turned our sights to Seattle, Washington. The Pacific Northwest was calling and we needed a change of scenery. Within 3 weeks we had sold nearly all of our belongings and moved across the country to a city neither of us had visited. My original plan was to freelance and network in Seattle since the motion community was quite vibrant. Microsoft had different plans however, reaching out and offering a job as a UX Motion Designer the day of our arrival. I graciously accepted, trading my freelance clients for a large product design team.
It was during this time at Microsoft that I began developing a course for learning expressions in After Effects. One of my strengths (from web design experience) was using code to drive design and workflow, and I saw a potential for helping other artists learn expressions. This became a massive challenge for me, creating engaging curriculum and designing a course from scratch on my own.
Over a year had passed before the course was completed, with a few much-needed breaks in between. The course was released slowly to YouTube as a free course under development. Viewership grew rapidly, providing valuable feedback for each series of lessons along the way. I learned a few great lessons from early supporters, like how to pronounce parentheses vs. parenthesis. Feedback was implemented along the way, improving with each video. The completed course provided about 5 hours of expression training to artists around the world, a free gift from me to the motion community.
I'm so grateful to the community that welcomed my amateur expressions course with open arms and helped to motivate me along the way. Because of this, I am planning another course for UX Rigging and Workflows. It's a great opportunity to implement the incredible feedback and ideas I received into a new course. I can't wait to share it with you when it's ready to launch.
Present Day
Today, I work as a Senior User Experience Motion Designer at Microsoft in Seattle, focusing on storytelling and crafting tailored experiences for product design. I've worked on amazing projects with a talented and growing design team, infusing motion design into the technology we're developing and sharing with the world.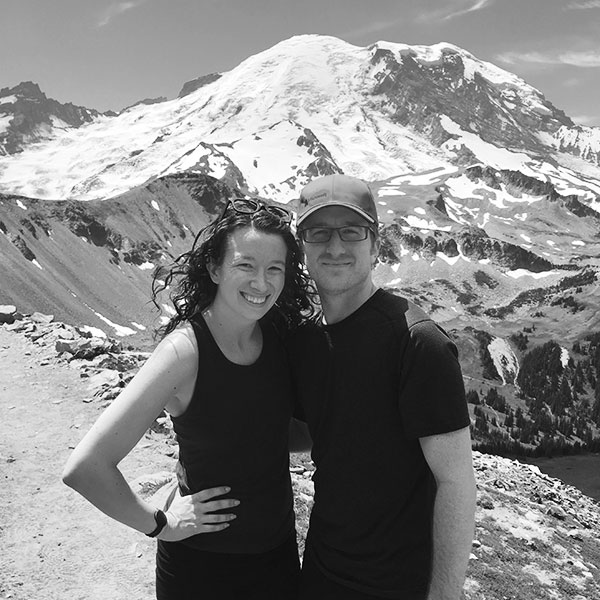 In my free time, I enjoy hiking the Pacific Northwest with my partner, Amber, and (our mini aussie) Pixel. I also find time for video games with friends, and work on new content for Animoplex. My goals are to continue learning and exploring, sharing what I know, and making a lasting impact on the motion community.
Say hello